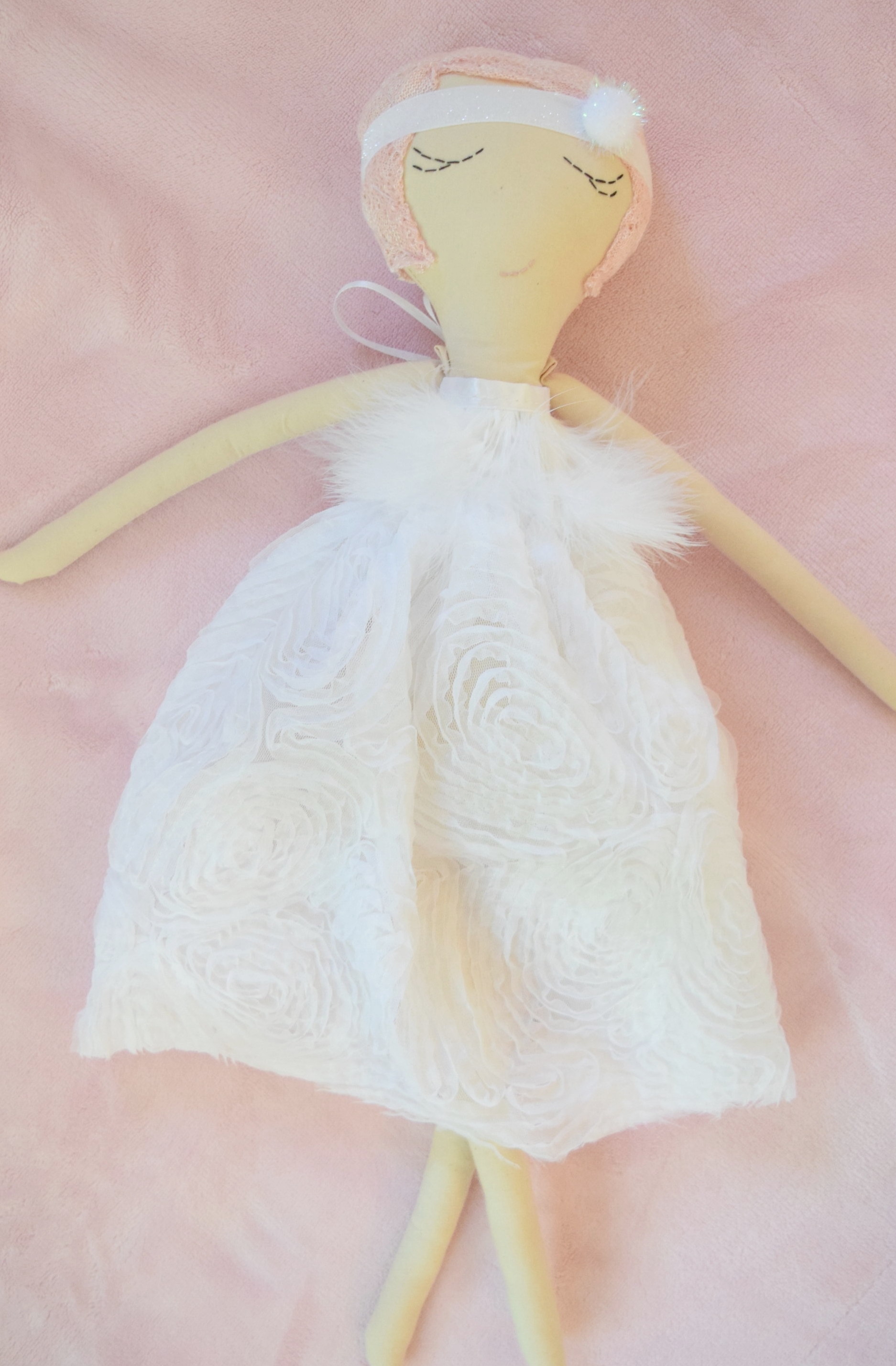 Emmie
Inspired by a winter bride, Emmie is wearing a white floral chiffon gown with feather neck trim and sparkle headband.
Allow for a 2 week lead time, from day of purchase to when the order ships. Free standard shipping on US orders over $50.
Each doll is made by hand and cut to order using all natural unbleached raw muslin direct from South Carolina, or 100% cotton that's locally sourced. They are stuffed using recycled fiber fill made in the USA. The face expressions are hand-embroidered and the hair is made of textured knits or wool blends. All outfits are removable for dress-up play!
There are 3 skin tones to choose from: raw muslin, tea-stained muslin that is hand-dyed is small batches and 100% brown cotton. Each doll measures approximately 22" tall. The images shown are a representation. Each doll is made by hand, so no two dolls are alike.
Care Instructions: Spot clean only with warm water and mild, allergen-free soap.